Michael Kasumovic: Ecology and Evolution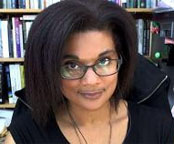 Maydianne Andrade
Maydianne was my doctoral supervisor and I've been lucky enough to convince her to keep working with me. I think she's just too busy to figure out that she can do it without me. Score.
We still work together on questions on widow spiders examining the ecological and social factors that affect reproductive tactics, life history decisions, physiological performance, and sexual selection.
Rob Brooks
Rob and I work together quite a bit (that should come as no surprise as I'm sitting in his lab). There is no end to what he's been able to teach me so far and it's tough to keep up with how quickly his interests grow; although this makes him very fun to work with.
We work on all kinds of evolutionary questions together from how crickets behave and perform to how humans allocate resources to different activities and offspring.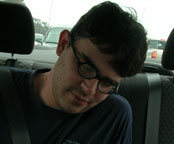 Damian Elias
Although many who meet the two of us together immediately believe us to be married due to our constant bickering, there is no one that I am more productive with than Damian.
We work on too many things and they're always a lot of fun. Although most of our work together focuses on jumping spiders, there is no end to the range of questions we're interested in. This is him sleeping during a collecting trip. A rare sight.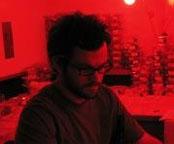 Matt Hall
Matt makes statistics look easy and fun. I realize that's a ridiculous concept, but he's really good at it. He always finds a better way to analyze our data. I'm glad he uses his powers for good. Also, his R scripts are always annotated so nicely too.
Matt and I are interested in the evolution of phenotypic and genetic variation and the various factors that are involved in their maintenance.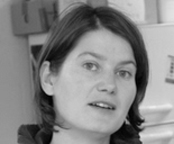 Marie Herberstein
Mariella and I started collaborating when she graciously offered to host me in her lab when I was starting my doctoral field research. Little did she know that she wouldn't be able to get rid of me from that point on.
Mariella and I work on questions on the evolution of developmental tactics and use natural populations of spiders to answer these questions..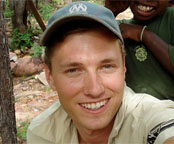 Alex Jordan
Although Alex has done most of his research on fish, I was able to convince him to do a little work on spiders with me. We amassed quite a data set and now have no time to analyze the data as he's travelling all over the world for his postdoc. Excellent.
Alex and I work on questions of contextual male mating strategies and examine the different factors that affect male mating decisions.
Simon Lailvaux
Simon and I spent only a short time together in the same lab and if he didn't run off to a job in New Orleans, I have a feeling we could have gotten a lot of work done. Instead I have the feeling he spends most of his time eating delicious debris sandwiches.
He and I are both interested in the idea that contextual performance can be a new way of thinking about quality and are now trying to convince others. Also, that's an old picture. He's not quite that young anymore.
Andrew Mason
Andrew is the only guy I know who is impossible to get into the field (in his defence it's because he's on too many committees) but then is impossible to get out of the field (again, too many committees).
Although Andrew is a neurethologist, we've never worked on those kinds of questions together. That's likely because I have nothing to offer in that field. Thankfully, he can understand my interests and we work together on questions of competition.
Dave Punzalan
Dave and I somehow end up getting work done while still having a great time. A testament to his research ability. He has an uncanny ability to identify species while in his natural habitat - the outdoors.
He and I are both interested in the factors responsible for the maintenance of maintenance of phenotypic distributions and genetic variation.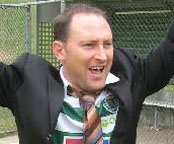 Robbie Wilson
Robbie and I met recently after I accused him of being a physiologist. Luckily he just laughed. Now we work together. Thankfully it went so well as it could've gone a lot worse.
We work on questions on human performance and trade-offs in performance both within and between the sexes.
This was not created on a mac. © Michael M. Kasumovic 2011. All rights reserved.